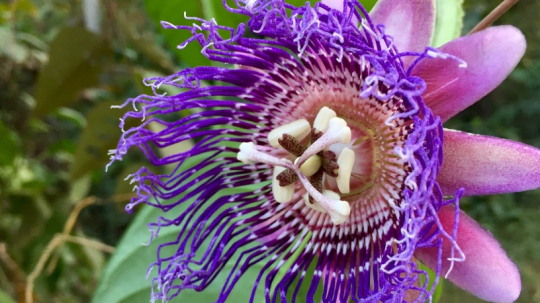 Tony Hoffman Highlights the Costs of Institutional Stigma
October 26, 2022
Tony Hoffman says he's grateful for the insight he gained from experiencing homelessness. The co-founder of pH Wellness, who delivered a keynote at the Taking Action Summit, reflected on how his substance use disorder (SUD) eventually led to homelessness and how that experience gave him perspective on the stigma faced by people in similar circumstances. Instead of blaming people, he feels a sense of compassion and empathy. Rather than judging them, he wonders about the source of the pain that led to SUD.
The stigma people with SUD face, Hoffman said, is embedded in "the prevention infrastructure," in which he includes institutions such as schools, law enforcement organizations, and prisons. As a public speaker and through the Freewheel Project, Hoffman works to help people overcome the barriers of that stigma and the misconceptions that sustain it.
Hoffman's school-age struggle with what he calls "social insecurity" has helped him to understand how stigma can isolate the very people who need help. When Hoffman was in grade school, he said, he was told to stay away from kids who smoked marijuana because they were "bad kids" who made the wrong decisions. But when he later read a study that found more than 60% of kids who used drugs before age 14 had been sexually or physically abused, he realized that those young people were taking drugs "as a way to escape the pain."
Hoffman gave further examples of how institutional stigma deprives people of the opportunity to fully participate in society. While in prison for drug-related charges, Hoffman was mentored by a man from a family of pastors who was also incarcerated there. When the man was released from prison after serving his time, Hoffman said, he was turned down for job after job when employers learned about his criminal record.
Hoffman had a spiritual awakening inspired by a quote another person incarcerated at the prison had scrolled on the ceiling:
Be careful what you think because your thoughts become your words. Be careful what you say because your words become your actions. Be careful what you do because your actions become your habits. Be careful what you make into a habit because your habits become your character and your character becomes your destiny.
He decided he was going to go back to BMX bicycle racing, make the Olympics, and open a nonprofit to help children at risk. Upon his release, he told his plans to his parole officer, who called his mother into the room and told both they were "full of [it]" and that Hoffman would be back in prison within the month.
Years later, as a former BMX racer, Olympic coach, and CEO of a nonprofit for children at risk, Hoffman received a message over social media from the parole officer, which said "Tony call me."  They went to lunch together and have remained in touch ever since.
Learn more about Hoffman's work as a speaker on mental health and substance use disorder at https://www.tonyhoffmanspeaking.com/.
Image

Tony Hoffman
Co-founder of pH Wellness