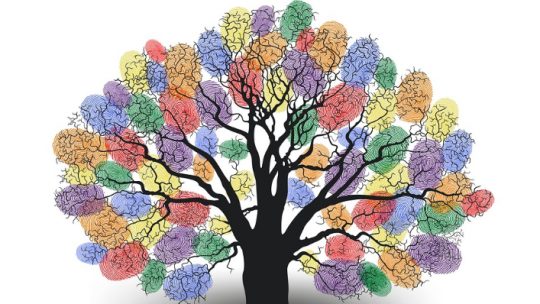 Improving Prevention and Care Outcomes for LGBTQ People: Safer Spaces and Better Data Collection
October 28, 2022
"Any small signifier can make people feel at ease," was the advice John Blosnich, PhD, MPH, shared with the Taking Action Summit audience when asked how providers in rural areas can encourage sexual and gender minority (SGM) people to access services and treatment for substance use disorder (SUD). "Little things can set the tone," he said, such as a visible symbol like a rainbow flag or sticker, how forms are designed, language used, and assumptions made during interactions.
Dr. Blosnich, assistant professor and director of the Center for LGBTQ+ Health Equity at the University of Southern California's Suzanne Dworak-Peck School of Social Work, discussed how LGBTQ people with SUD contend not just with stigma related to SUD but with stigma related to sexual orientation and gender identity (SOGI), which can be unintentionally yet overtly part of the health care experience in rural areas.
Dr. Blosnich described stigma he experienced growing up gay in a rural Appalachian Pennsylvania town. While rural communities have become more accepting over time, stigma toward SGM people remains more prevalent than in non-rural areas, he said.
He discussed how barriers to care related to stigma contribute to health inequity for the LGBTQ population. Research shows that LGBTQ people have several health and risk disparities: they are more likely to smoke, experience chronic stress, be the victims of assault, use opioids, and have lifetime suicidal ideation. The prevalence of lifetime suicide attempt among SGM adults is 17% versus 4% for heterosexuals, he noted.
To better address the needs of this population, Dr. Blosnich said, we need to know more. Unfortunately, until recently, national health surveys and research did not include SOGI data, and, historically, SOGI has never been included in mortality data anywhere in the world.
Without data, Dr. Blosnich explained, we cannot know or measure the burden of disease on LGBTQ people or services they utilize, nor can we evaluate public health and clinical interventions or track outcomes. Dr. Blosnich and other researchers are engaged in efforts to encourage the medical community and death investigators to gather SOGI data postmortem.
It is also important for health care providers to consistently ask patients about SOGI: "Providers have been afraid to ask and patients have been afraid to answer" because of hypervigilance around confidentiality in this area, observed Dr. Blosnich. But that has created its own barriers and hesitancy on both sides when gathering information critical to addressing health inequity.
Dr. Blosnich encourages providers to become more comfortable asking patients about SOGI, make it routine, briefly explain why they are asking, assure patients about confidentiality, and describe why it is important so the provider can address the patient's health needs appropriately and comprehensively.
Image

John Blosnich, PhD, MPH
Assistant Professor & Director of the Center for LGBTQ+ Health Equity, Suzanne Dworak-Peck School of Social Work, University of Southern California