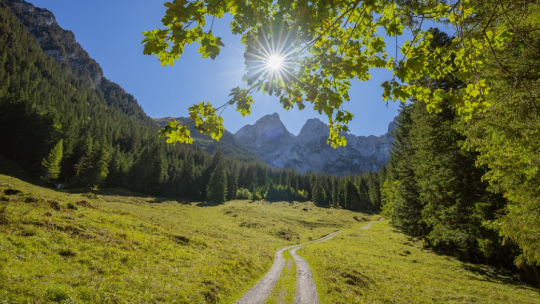 Causes and Consequences of Racial Health Inequities
October 20, 2022
While eating healthy, being physically active, and taking medicines as prescribed are key factors in achieving positive health outcomes, zip codes remain the better predictor of health, said Dr. Uché Blackstock, physician and founder and CEO of Advancing Health Equity, at the Taking Action Summit.
Factors such as poverty, quality of education, housing, and the safety of neighborhoods have the greatest impact on the health of communities, Dr. Blackstock said, adding that those socioeconomic inequities also align with race. Understanding the history of those inequities, she stressed, represents a critical first step in overcoming them.
In the 1930s and 1940s, for example, when the Federal Housing Administration created suburbs across the U.S., wording in federal policies prevented Black families from buying property and White owners from selling houses to Black families. Later, housing provisions of the GI Bill offered low-interest mortgages and insurance to veterans, but banks refused to provide mortgages to Black veterans. These inequities have had long-term impacts, Dr. Blackstock explained. In the Delmar Divide area of St. Louis, for example, home values, income levels, and the number of people with college degrees are much lower in a predominantly Black neighborhood than in a predominantly White neighborhood, and those disparities impact health outcomes. Life expectancy is considerably shorter and asthma rates are higher in the neighborhood where most residents are Black.
In the U.S., the mortality rate for Black infants is more than twice as high as for White infants, and Black women are 3–4 times more likely to die from complications related to pregnancy than White women, a disparity that persists across socioeconomic status, Dr. Blackstock noted. A 2018 study found that African Americans are less likely to receive care by a cardiologist in an intensive care unit admission. Millions of people, meanwhile, have been affected by racial bias in health care algorithms that assign fewer resources to Black patients.
Dr. Blackstock broke down the causes of health care inequity—describing the "4 I's of Oppression," a framework through which an organization can advance change. Ideological oppression contains the idea that one group is superior to another. Institutional oppression can be present in laws, legal systems, and policies and carried out by private and public organizations. Interpersonal oppression occurs when members of a dominant group act disrespectfully toward members of a marginalized group. Internalized oppression stems from "deeply held and often unconscious beliefs about oneself or others."
Dr. Blackstock concluded her talk by challenging the audience to understand and acknowledge the connection between the past and the present, to use the 4 I's as a framework to work towards change within organizations, and to be intentional about strategies to intervene when bias is identified.
Image

  Uché Blackstock, MD
  Founder & CEO, Advancing Health Equity