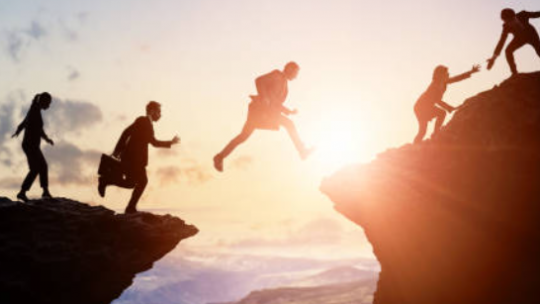 Critical Role of Peer Specialists in Recovery: An Example
September 16, 2022
As jail liaison for Santa Cruz County Justice Court in Arizona, Martin Felix has seen what peer specialists can do. A person in recovery himself, he believes the perspective and insight that come from lived experience are "the special sauce" that enables peer specialists to relate to other people with substance use disorder (SUD) and guide them to recovery.
Speaking in a breakout session at the Taking Action Summit, Felix was overcome with emotion as he recalled waking up with tubes in his body after an overdose put him in a coma for three days. He now recognizes that his own extraordinary recovery is what gives him the credibility to reach others and offer them hope for their own recovery.
Felix described how a historical mistrust of people in recovery at first made it difficult for him to find a job. Once he found employment as a peer specialist in Santa Cruz County, however, attitudes toward him changed as people witnessed how effective he was in this role. As a jail liaison, he found himself working with the police who had previously arrested him and the judge who had sentenced him to jail.
Yara Castro, health and social services manager for Mariposa Community Health Center, said that having someone like Felix with lived experience on the team is critical because it helps clinicians better understand and work with people who have SUD.
Among the people Felix has supported on their path to recovery is Kassandra Figueroa. Now a peer navigator for Hope, Inc., Figueroa also works with Castro to help people in recovery and to strengthen the coordination of care across systems.
Like Felix, Figueroa has experienced overdose and incarceration. A Santa Cruz County native, she's aware of the myths regarding SUD, mental health, and treatment in her community that often prevent people from seeking care. Her own lived experience, she said, has provided her with the credibility and insight to connect with people who have SUD.
The Santa Cruz County Overcoming Addiction Consortium has established an innovative collaboration involving emergency medical services (EMS), peer specialists, and telehealth. After an overdose call with EMS, the program connects people with SUD with peer specialists like Felix and Figueroa who can help them navigate the support systems and resources in the community.
In addition to supporting people charged with drug possession as they go through the court system, Felix and Figueroa focus on prevention and community awareness through youth and family education.
View the presentation from the Taking Action Summit. 
Image

Yara Castro, BS 
Health & Social Services Manager,
Mariposa Community Health Center
Image

Martin Felix
Jail Liaison,
Santa Cruz County Justice Court
Image

Kassandra Figueroa
Peer Navigator,
HOPE, Inc.