Supporting MAT in Primary Care and Emergency Room Settings
Friday, October 23, 2020 - 12:00 pm - 1:15 pm EDT
This webinar has already occurred. The recorded webinar is now available.
Opioid use disorder (OUD) is a chronic disease and, as such, the long-term management can and should be done in a primary care setting. Pharmacotherapy for OUD saves lives; however, there are many gaps in access to medications. This session will outline strategies for overcoming barriers to treatment of OUD in a primary care setting. It will provide examples of successful clinical programs that are using different primary care models to provide medications for OUD.
*If you are interested in receiving CMEs or CEUs for this webinar, please visit this website.
About the Symposium:
The theme of this year's Department of Psychiatry Collaborative Care and Wellness Division Annual Symposium on Behavioral Health Integration is Treatment on Demand and the Ecosystem of Recovery: Helping Patients and Communities Recover from the Opioid Crisis. Throughout the month of October, presenters will discuss strategies for addressing the opioid epidemic with a focus on rural communities.
Presenters
Image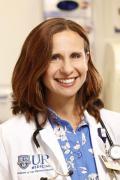 Holly Russell is Assistant Professor of Family Medicine at the University of Rochester Medical Center. Dr. Russell is board certified in Addiction Medicine and is the founder and director of the Addiction Medicine program at Highland Family Medicine. For the last three years she has been working on a project looking at how to expand access to treatment for opioid use disorder within primary care settings including the use of telemedicine technology.  ​
Image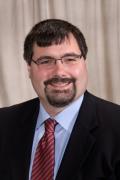 Timothy J. Wiegand, MD, FACMT, FAACT, DFASAM specializes in Medical Toxicology and Addiction Medicine. He is an Associate Professor of Emergency Medicine and Public Health Sciences and the Director of Toxicology at Strong Memorial Hospital and for UR Medicine.