Peer Advocates in the Rural Opioid and SUD Recovery Movement
Friday, October 23, 2020 - 1:15 pm - 2:30 pm EDT
This webinar has already occurred. The recorded webinar is now available. 
ROCovery Fitness is a supportive community of physically active individuals brought together by sober living, committed to creating an environment of healing and recovery. ROCovery utilizes peers—individuals with lived experience—to drive all programs as well as encourage a self-directed recovery process. Peer recovery support services are strengths-based, build recovery-oriented systems, and offer hope. They are adaptive across the continuum of care and are distinguished from professional treatment and mutual aid support groups.
*If you are interested in receiving CMEs or CEUs for this webinar, please visit this website.
About the Symposium:
The theme of this year's Department of Psychiatry Collaborative Care and Wellness Division Annual Symposium on Behavioral Health Integration is Treatment on Demand and the Ecosystem of Recovery: Helping Patients and Communities Recover from the Opioid Crisis. Throughout the month of October, presenters will discuss strategies for addressing the opioid epidemic with a focus on rural communities.
Presenters
Image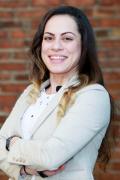 Yana Khashper is the CEO and Co-Founder of ROCovery Fitness. Yana was a Licensed Clinical Social Worker before starting ROCovery Fitness. She has an extensive background in working with trauma, mental health, eating disorders and addiction. Yana has worked at the New York City Fire Department Counseling Service Unit, Strong Behavioral Health and the Healing Connection. Fitness and the outdoors has transformed Yana's life in recovery and she decided to share her passion with others. Yana is a Certified Peer Recovery Advocate as well as a Certified Personal Trainer (NASM).
Image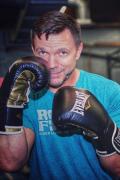 Jonathan Westfall is the Peer Support Program Manager for ROCovery Fitness. He has been heavily involved with ROCovery Fitness since 2017. He started as a volunteer engaging in Wayne County expansion project, at the forefront of the community/street level outreach pilot project and the annual 5k. In July 2018, he started full-time with the organization, which allowed him to marry his love of fitness with his passion for community service. Jon has become a cornerstone of the peer recovery movement in the Rochester region.