Addictions in Adolescents
Friday, October 9, 2020 - 1:15 pm - 2:30 pm EDT
This webinar has already occurred. The recorded webinar is now available.
Substance use and substance use disorders (SUDs) that emerge during adolescence and young adulthood are associated with increased morbidity and mortality, along with several short- and long-term negative mental and physical health consequences. Early screening, diagnosis, and treatment of adolescents and young adults with SUDs have the potential to reduce morbidity and mortality. This presentation reviews the core principles of clinical management of adolescents and young adults with SUDs, summarizes the challenges faced by practitioners treating this population, and discusses the traditional and emerging treatment approaches.
About the Symposium:
The theme of this year's Department of Psychiatry Collaborative Care and Wellness Division Annual Symposium on Behavioral Health Integration is Treatment on Demand and the Ecosystem of Recovery: Helping Patients and Communities Recover from the Opioid Crisis. Throughout the month of October, presenters will discuss strategies for addressing the opioid epidemic with a focus on rural communities.
Presenters
Image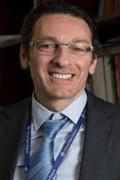 Antoine has focused his career on patient care, education, advocacy, and research in the field of addiction, psychology of behavior change, and HIV. His areas of clinical and research expertise are substance use disorders (SUDs) and SUDs co-occurring with psychiatric disorders in adults and adolescents, tobacco cessation, psychology of behavior change, and motivational interviewing.