Substance Use Disorder and Recovery Housing in Rural Communities
Friday, October 2, 2020 - 1:15 pm - 2:30 pm EDT
This webinar has already occurred. The recorded webinar is now available.
This presentation will address the challenges, opportunities, and benefits of establishing recovery housing in rural communities. The steps of developing a holistic approach to recovery and treatment will be presented through the example of a Recovery, Hope, Opportunity, and Resiliency (RHOAR) Project in eastern Kentucky for pregnant women and families. The presentation will describe how engaging community stakeholders in government, healthcare, housing, education, criminal justice, and workforce development can promote the integration of social recovery, medical treatment, peer support, therapeutic community, housing, and meaningful employment in addressing the comprehensive needs of those with substance use disorder. The importance and methods of tracking outcomes and return on investment for recovery housing will also be discussed using the Recovery Kentucky model.
About the Symposium:
The theme of this year's Department of Psychiatry Collaborative Care and Wellness Division Annual Symposium on Behavioral Health Integration is Treatment on Demand and the Ecosystem of Recovery: Helping Patients and Communities Recover from the Opioid Crisis. Throughout the month of October, presenters will discuss strategies for addressing the opioid epidemic with a focus on rural communities.
Presenters
Image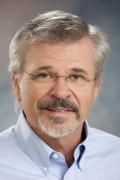 Fighter pilot, board-certified physician, statesman, and healthcare visionary, Ernie Fletcher was elected in 1998 to the first of three consecutive terms in the United States House of Representatives. In 2003 he was elected the 60th Governor of Kentucky. As Founder of the Fletcher Group, Ernie continues a legacy of innovative public service that promises to extend the company's unique model of "Recovery Ecosystems" to states across the country.