Crossing Miles to Save Lives: Touchless Naloxone Delivery in Rural Communities
Monday, July 13, 2020 - 11:00 am - 12:00 pm EDT
Naloxone (often known by the brand-name Narcan) is a medication that, within seconds, can counteract the life-threatening effects of an opioid overdose. It prevents opioids from binding to receptors in the brain for 30 to 90 minutes, buying precious time for a person to get emergency care. Training people likely to encounter an overdose and supplying them with naloxone is a CDC-recommended evidence-based practice that saves lives. As communities confront overdoses involving synthetic opioids that may require higher doses of naloxone, and as they address social distancing and uncertainties during the COVID-19 pandemic, naloxone distribution is critical.
In this webinar, Gloria Baciewicz and Patrick Seche of Strong Recovery and UR Medicine Recovery Center of Excellence discuss targeted naloxone distribution. They describe how to establish a program, addressing questions such as:
How can we become a registered program in our state?

How can we get trained ourselves?

How will we provide training?

How can we get naloxone?

How can we distribute naloxone to people who have been trained?
They also suggest "touchless" approaches to training—such as online or over the phone—and delivery—by mail, for example—that are helping expand access to naloxone in rural areas. As various states and organizations are demonstrating, these strategies can offer multiple benefits:
Reducing the need for travel

Offering privacy

Aligning with social distancing
The webinar will include a discussion/Q&A period. We hope you can join us and look forward to hearing your ideas and questions.
Presenters
Image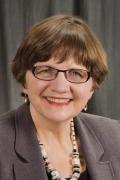 Since 1986, Gloria Baciewicz has specialized in the treatment of addiction. Professor of clinical psychiatry at the University of Rochester Medical Center, she serves as an addiction psychiatrist at Strong Recovery. Dr. Baciewicz is certified in addiction medicine by the American Board of Preventive Medicine and board certified in psychiatry, with added qualifications in addiction psychiatry. Dr. Baciewicz is a co-principal investigator for the University of Rochester's Recovery Center of Excellence.
Image
Patrick Seche is the Senior Director of Addiction Services and a Senior Associate faculty member in the University of Rochester Medical Center's Department of Psychiatry, and currently oversees three clinics at Strong Recovery, which is a part of Strong Memorial Hospital. On the steering committee for the University of Rochester's Recovery Center of Excellence, Patrick focuses on substance use disorder, methadone treatment, and community relations.