Image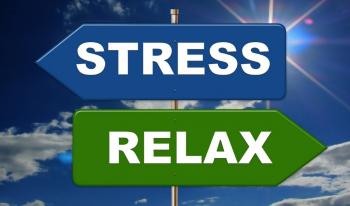 Supporting Staff Wellness
February 22, 2021
For organizations working to address the opioid crisis, staff wellness initiatives offer a range of benefits, including:
Helping staff feel supported & connected

Addressing stress, fatigue & burnout

Enabling staff to provide better care to patients

Creating opportunities for creativity & camaraderie

Supporting staff retention
These initiatives—which staff can participate in as they work remotely with one another—are all the more important during COVID-19. Below are tips for program leaders and team members on promoting wellness, as well as resources to support the behavioral health of staff.
Leaders: Learning & connecting
Topics

Tips

Research & preparation

 

Gather behavioral health resources from agencies & organizations.

Reading may include: 

Research pre-existing wellness programs in the region or health system.

Surveys

 

Survey staff to learn about levels of stress, wellness, burnout.

Anonymous input

Follow-up

Communication

Hold one-on-one meetings, with self-care built into the outline for supervision notes:

What are you doing in terms of self-care?

Check-in at group meetings:

How are you doing?

How are you coping?

E-newsletter focused on wellness

Highlight shared sense of purpose

Ideas

 

Dedicate time at staff meetings to recognizing colleagues' contributions.

Reduce meeting fatigue by ending 60-minute meetings 10-15 minutes early.

Choose virtual backgrounds that set a relaxing tone.
Team members: Incorporating relaxation & fun
Topics

Tips

Relaxation time

 

Meditation

15-30 minute session led by staff with training and interest

Wellness room

With comfy chairs, music, battery-operated candles, etc.

Activities

Break the routine

Music

Games

Enjoying the outdoors

Special occasions

Cultural celebrations

Holiday gatherings

Ideas

Fun committee

To plan activities, with no one person carrying the load

Fun Fridays

Themed days (

sports jersey day)

Jeans days (with

small donation to a cause)