Resources for an Evolving Crisis: Preventing Overdose from Combined Substances
Between May 2020 and April 2021, more than 100,000 people died from an overdose in the U.S., according to provisional data.1 The over 30% rise in overdose deaths in 2020 has been linked to synthetic opioids, stimulants, and the use of substances in combination (polysubstance use).2 In 2016, 80% of overdose deaths related to synthetics like fentanyl involved combination with other opioids, stimulants, benzodiazepines, alcohol, antidepressants, or other substances.3 Naloxone, which reverses the effects of opioid overdose, may be less effective in overdoses involving additional substances.4
Polysubstance use and overdose is a complex challenge involving various factors and combinations. Researchers are calling attention to trends such as these:
Benzodiazepines and alcohol

, which are respiratory depressants, can increase the risk of overdose death when taken with opioids. In 2017, benzodiazepines factored into 33% of prescription opioid overdose deaths and 17% of synthetic opioid overdose deaths. Alcohol was involved in 15% of opioid overdose deaths.5

Gabapentin or gabapentinoids

, prescribed for various conditions including seizures and nerve pain, can be

dangerous in combination with opioids. Prescriptions have increased, but so has nonmedical use, and people with a history of substance use disorder (SUD) are especially at risk.6 Co-prescription of gabapentin and opioids has been shown to increase the risk of opioid-related death by 49%.7
Overdoses related to stimulants like methamphetamine and cocaine and those related to polysubstance use have characterized the latest wave of the crisis. Stimulants and opioids (including fentanyl) are being combined more often,8 and fentanyl is being mixed into other illicit substances.9 Given the prevalence of adulteration, people may not know a substance they are taking contains it. Fentanyl is often found in heroin and cocaine—a trend that has increased since the COVID-19 pandemic. Such "combinations are especially dangerous" since "even a small quantity [of fentanyl] has a powerful effect on depressing respiration."10
Attention to polysubstance use is urgently needed as we respond to the evolving overdose crisis. The aim of this resource page is to provide communities—including health and human services providers, individuals with SUD, their families and friends, and local leaders—with convenient, evidence-based tools to use and share in addressing these risks.
Presenters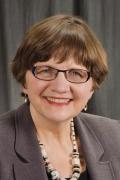 Gloria Baciewicz, M.D.
Since 1986, Gloria Baciewicz has specialized in the treatment of addiction. In her current role as medical director of Strong  Recovery in the University of Rochester's Department of Psychiatry, she works in education,      administration, and clinical care. She is certified in addiction medicine by the American Board of Preventive Medicine and board certified in psychiatry, with added qualifications in addiction psychiatry. Dr. Baciewicz is a co-  principal investigator for the University of Rochester's Recovery Center of Excellence.
Image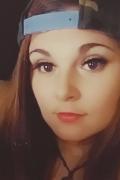 Kelly Quinn, CRPA-F, RCP
Kelly Quinn is the Community Outreach Specialist for Strong Recovery at the University of Rochester. She was promoted from the position of Peer Recovery Specialist where she developed peer led support groups and resurrected projects such as the Patient Advisory Committee which Kelly still remains the staff advisor for. Kelly is the founder and Executive Director of Recover Collaborative 501c3 incorporated in 2020 where she provides educational opportunities for individuals seeking CRPA (Certified Recovery Peer Advocate) certification in addition to professional development for those already certified. Kelly is also works as a consultant and partners with community agencies to assist in the development and success of peer service lines. Kelly is a person in recovery and strives for transparency of her own recovery process stating "Just by living authentically we empower others to do the same."
Image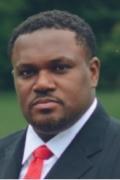 Patrick Seche, MS, CASAC
Patrick Seche is the Senior Director of Addiction Services and a Senior Associate faculty member in the University of Rochester Medical Center's Department of Psychiatry, and currently oversees three clinics at Strong Recovery, which is a part of Strong Memorial Hospital. On the steering committee for the University of Rochester's Recovery Center of Excellence, Patrick focuses on substance use disorder, methadone treatment, and community relations.
Image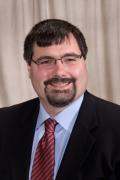 Timothy J. Wiegand, M.D.,

 FACMT, FAACT, DFASAM
Tim Wiegand has extensive experience in treatment of opioid use disorder (OUD) with buprenorphine in the office-based setting and in the ED and hospital setting. He has served as course faculty for X-waiver trainings for the American Society of Addiction Medicine (ASAM) and American Academy of Addiction Psychiatry and provided mentorship training through the PCSS and other venues. He has published on the use of buprenorphine for the treatment of OUD as well as for pain. Dr. Wiegand is board certified in addiction medicine and medical toxicology. He serves on the board of directors for ASAM and the American College of Medical Toxicology and is president of the New York Society of Addiction Medicine. He was recently awarded the American College of Medical Toxicology Service to the College award and the ASAM 2022 annual award.
References